We are ever thankful to our amazing couples for entrusting us to showcase their love and be part of their special moment. These are some of the kind words, reviews and testimonials they have kindly shared: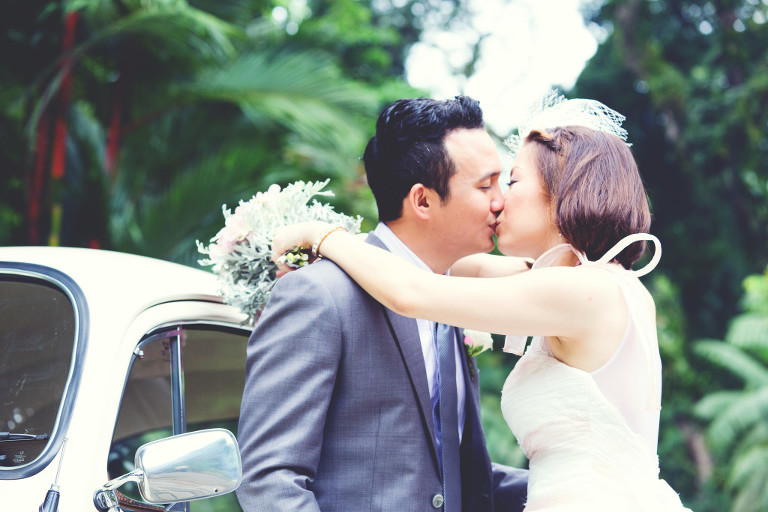 From our couple, Wayne & Jieying:
"Dreamy wedding photography with sincere, personable service. After checking out and meeting up with a number of wedding photographers, including some big award-winning names in the market, Wayne and I decided to engage Confetti Peektures to capture the moments on our wedding day. It was one of the best decisions we made (for the wedding, anyway!) as not only did we have a beautiful set of pre-wedding and wedding photographs, but we were also rewarded with very pleasant, genuine service and a friendship we would like to keep.
We found that the light, sweet, whimsical yet slightly vintage, rustic and not overly saccharine sweet and in-your-face style and vibes of Confetti Peektures was well-aligned to what we envisage the wedding to be, and something which we can relate to. This is in contrast to many options out there which either focused on tacky, wacky storylines, or overly on the photographer's skills, or on nothing in particular.
Confetti Peektures truly felt like a breath of fresh air to us and we decided to go with them. The talented couple behind Confetti Peektures was most understanding and accommodating throughout the whole process, from our first meeting, to our rehearsals, our wedding, and finally to delivering a lovely set of photographs to us post-event. It was truly a friendly, personable experience which we would love to relive. While we will not be having another wedding any time soon (!!!), we will definitely be looking for some occasion somewhere down the road to engage Confetti Peektures again!
Meanwhile, we will highly recommend them to any couple with a dreamy, whimsical wedding!"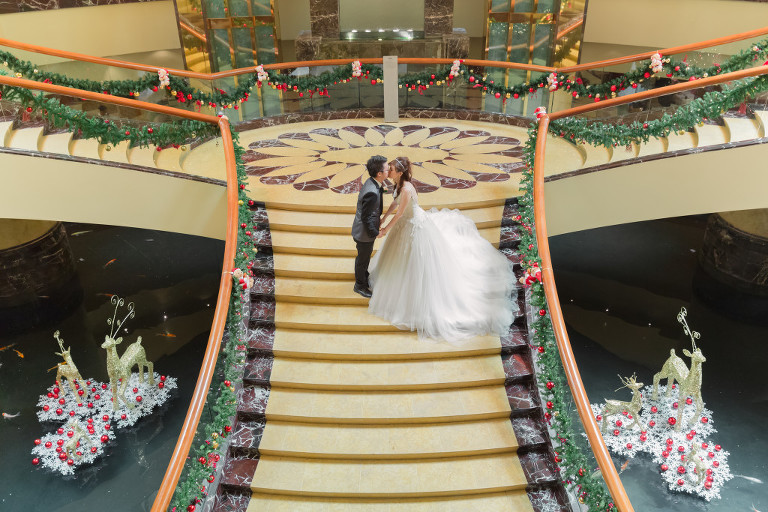 From our couple, Zheying & Weiying: 
"Friendly and professional peekture elves at your service! We first stumbled upon Confetti Peektures in 2013 when we were looking around for photography services for our pre wedding photoshoot. We liked the photos we see on social media, especially the colour scheme and themes used by Confetti and so arranged a meet-up with Angie (from Confetti) in 2013. By the end of the meeting, we were convinced that we will engage them for our pre-wed shoot in Hong Kong as we had little trouble striking a conversation with the friendly peekture-elf (that's what they call themselves), Angie. As we also wanted to do a pre-wed video for our wedding, we decided to also take up their (little advertised) videography service for the same duration we were in Hong Kong.
They worked very closely with us to help us with our storyboard for the video and coming up with location ideas based on our interests, which makes us feel involved in the process and are ever so receptive to our ideas. By the end of our 3-day HK shoot, we had grown so comfortable with them that we decided shortly after the trip that we would like to engage them for our ROM solemnisation ceremony and our actual wedding day in Nov 2014 held over 3 days, even though we had not seen the final product of the HK shoots. We've heard many horror stories from friends of how some firms are very picky and niao about the shoot duration as agreed in the contract. But they did not for once reminded us to be mindful of the shoot time or demanded more payment from us due to the longer work hours they incurred for the pick up shots and reshoots.
Not once did they demanded for us to stop the shoot due to time constraints. In fact, they had not once demanded anything from us. We had the same excellent and personal service from them for our solemnisation and by our wedding day, they had become close friends and someone we would have personally invited for our wedding.
We highly recommend anyone looking for photography services to look no further."
From our couple, Sarah & Andrew:
"I wanted to thank you and your husband so much for taking all these lovely photographs of our wedding in Singapore. The photographs came out beautiful and the light exposure is just the way we like it.
How I wish I had such a talented photographer like yourself here to capture our wedding in Houston last month.
May

you

continue to use this gift of capturing these special moments of bride and grooms : ) "